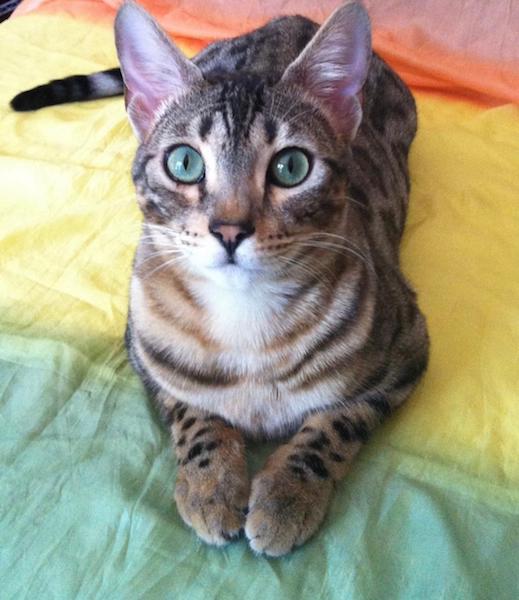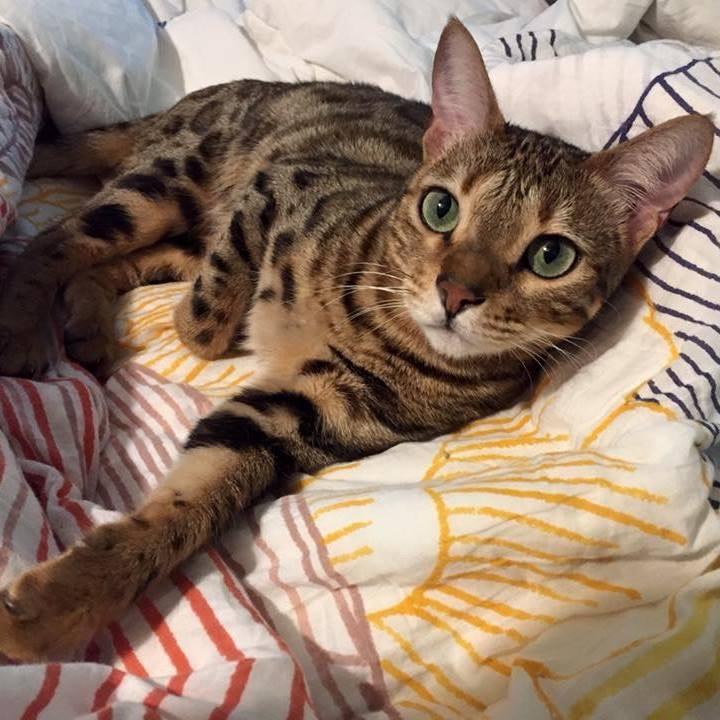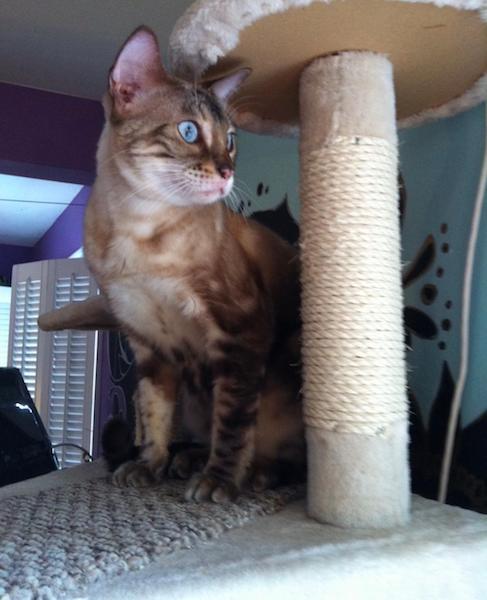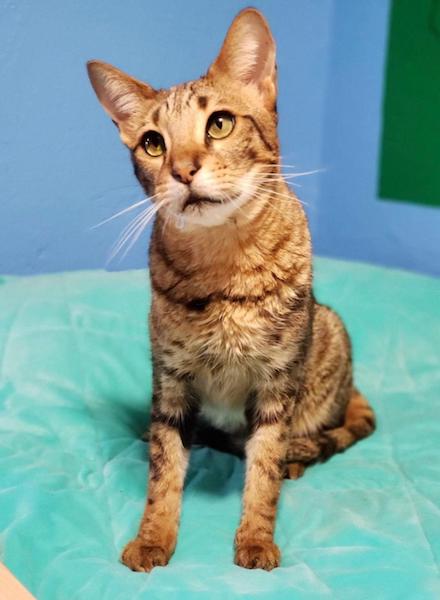 Over the past 7 years I have fell in love with Poolside Cats. I first reached out to Lori looking for a responsible breeder of both Savannah's and Bengal's as a companion for my cat (American Domestic). After viewing Lori's website with descriptions on how she raises her cats, the health testing done on every breeding prospect, and the requirements for any future owner in her contract was my first indication that I found a responsible and reliable breeder who is not in this business for profit, but breeds these amazing cats for the preservation of the breed standard and for the love of the breed as well. 
Over the years I have seen Lori grow her cattery and continue to improve the health and genetics of her bloodlines in order to produce, not just gorgeous, but structurally sound, healthy cats with amazing personalities. Lori knows each one of her cats inside and out and I have learned to trust Lori's professional advice when adding a new member to my household. This also applied to any day to day questions (litter box, socializing, nutrition) in order to give my cats the best care I can. Speak to Lori about what you are looking for in a future cat and your lifestyle and Lori will pick the best match for you. Trust her judgement because no one knows her cats better than her.
I have purchased both kittens and adults from Poolside. One of the great things about buying an adult cat is you know exactly what you are getting as far as looks and personality are concerned. Kittens are adorable and super fun but we cannot predict exactly how their personality will grow, unlike a young adult who is fully developed and mature. As much as I love all the cats I have purchased from Lori, the one that stole my heart was a 2 year old Bengal, Milo. No one could compare to his amazing personality and fit my crazy lifestyle. I'm currently getting my 7th cat, yes 7th from Lori, even though I said by the 6th I was cut off, there is something very addicting to owning a Poolside and you can never stop at just one. They will bond fiercely to you and never leave your side. The day you bring home a Poolside Bengal or Savannah you will become crazy in love with the breed and have a life long companion.
Jillian – Multi PoolsideCat pet owner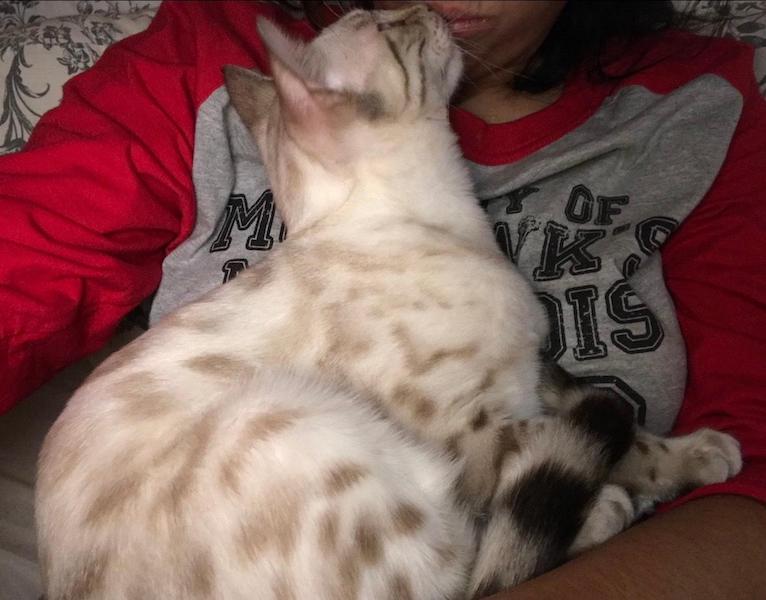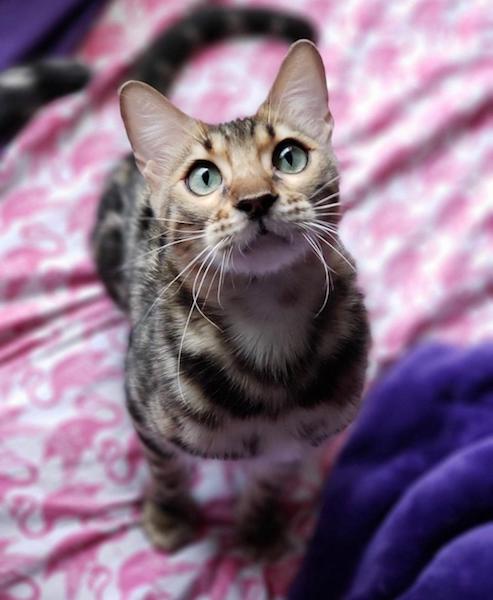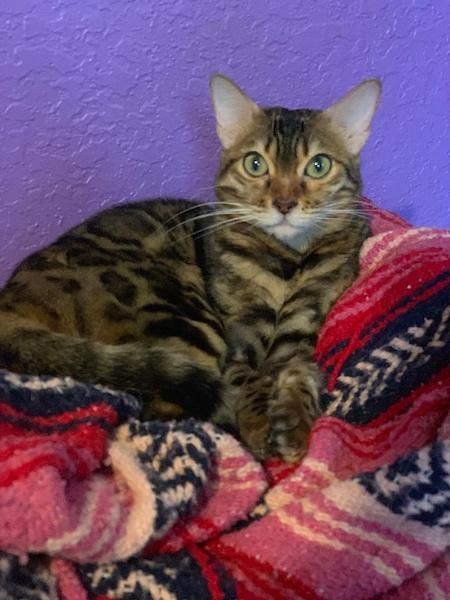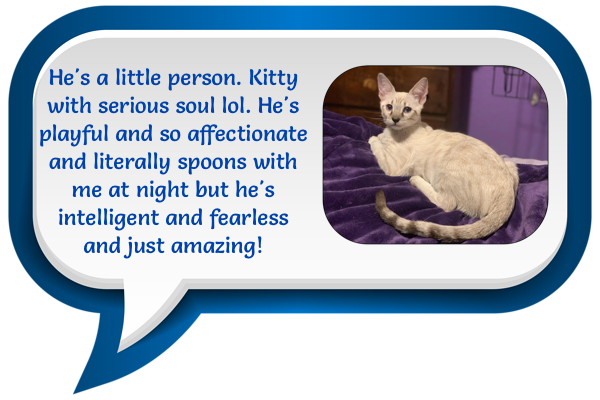 Keda - Silver Rosette Bengal
Nala - Brown Rosette Bengal
Milo - Charcoal Seal Lynx Sheeted Marble Bengal
Vesta - F3 Brown Spotted Savannah
Tito - Seal Mink Rosette Bengal
Freddie - Brown Rosette Bengal
Freya - Brown Rosette Bengal
Mac- F4 Seal Lynx Spotted Savannah