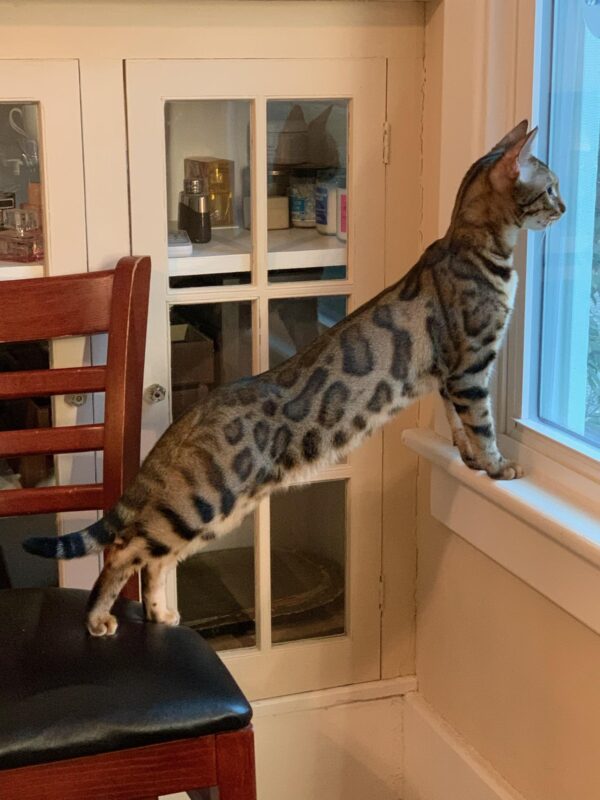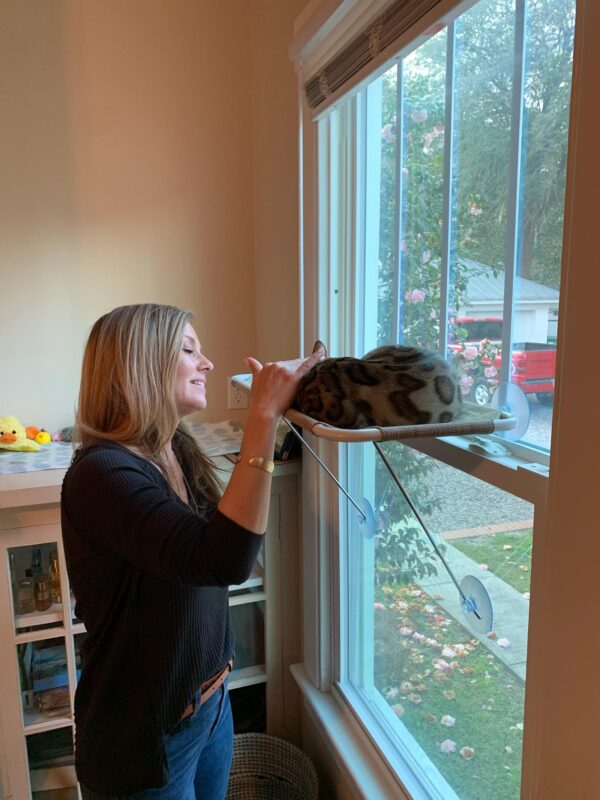 When we decided to get a Bengal, the search almost immediately became overwhelming. We weren't interested in pedigrees, or breeding or showing our pet, we just wanted to add to our family. I was drawn to Lori's site because the main focus was the well being of the cat, especially the family relationship between cats and their humans.
We got an 8 month old Bengal who we now call Chai. Lori was extremely helpful and patient in teaching us how to get to know each other. Her suggestion of keeping him in a smaller space before opening up the house to him really proved to be key in helping him (and us) to become confident with this adjustment. Chai was purring and nuzzling us within a few minutes of opening his carrier in our master bath; and over the next several days, as he became more confident, he really began to open up and show us who he was. It has been a true delight. 
We are experienced cat owners, but let me tell you……a Bengal is not a "cat". Lori has been an INVALUABLE source of information; her tips and suggestions really made this whole process successful much more quickly than we could have done on our own. We would highly recommend her to anyone interested in a Bengal; but ESPECIALLY to a first time Bengal owner. 5 stars!!!
Carmen